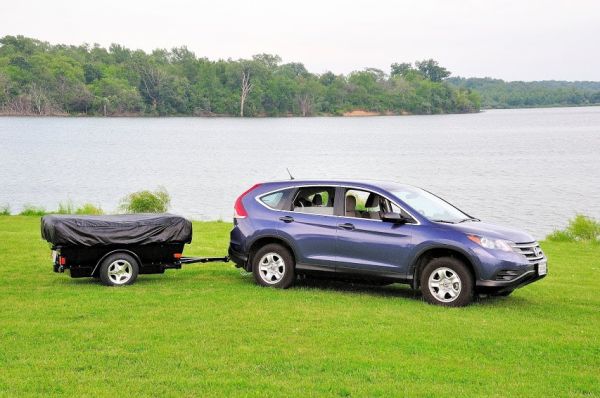 We are small family owned company located near Roanoke, IL. Our family has been here since the 1850's and have owned many businesses through the generations from hardware store to laundromat to machine shop. Our primary goal at Aspen is to manufacture a quality, affordable product that people can enjoy using in their travels. The trailers are assembled by hand per your order. We don't mass produce. Our staff takes pride in each trailer we build and we strive to keep our customers 100% satisfied.
Our product is unique in that it is lightweight, compact but with ample storage space and can be pulled with any car, truck, ATV or large motorcycle. There is no need to buy a large gas guzzling vehicle to pull our trailers. We have testimonials from many of our customers who pull them with small compact cars that it has very little effect on gas mileage.
Unfortunately as of January 1, 2020 due to business climate, Aspen is no longer manufacturing complete campers. We continue to carry supporting parts for the Classic , Sentry and Base Camp models.
We are proud to use small businesses to supply our major components
Challenger Door, Nappanee, IN

Manufactures our cargo doors and bed boards

Hepton Welding, Nappanee, IN

Manufactures our frames and accessories